Regular Show #1 Complete Cover Box Set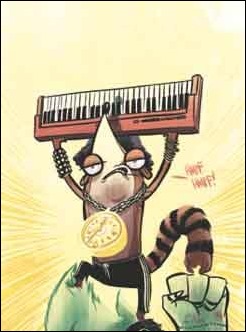 6 Covers in a Shrink Wrapped commemorative box
Press Release
BOOM! Studios is thrilled to reveal the final covers for REGULAR SHOW #1, an all-new, all-ages ongoing comic book series based on Cartoon Network's Emmy® Award-winning series created by J.G. Quintel. Initial orders for the first issue, which ships in April, were the highest of any KaBOOM! series to date.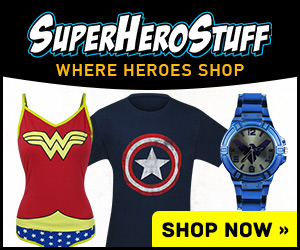 Cartoon Network's powerhouse series will debut its first comic book series next month,hot on the heels of KaBOOM!'s smash hit adaptation of another popular Cartoon Network comedy series, ADVENTURE TIME! The new comics will follow the antics of Mordecai, a blue jay, and Rigby, a raccoon, a couple of best bros in their twenties just tryin' to chill for a bit, man. But when you're livin' in as crazy a world as they are, no day can be called…regular!
The highly-anticipated series will be written by web cartoonist KC Green (GUNSHOW) and illustrated by newcomer Allison Strejlau. REGULAR SHOW #1 ships with main covers by Nick Edwards (ADVENTURE TIME), Nathan Fox (X-MEN: SECOND COMING), Phil McAndrew (CRYING IN FRONT OF YOUR DOG AND OTHER STORIES, ADVENTURE TIME), John Allison (BAD MACHINERY, ADVENTURE TIME: MARCELINE AND THE SCREAM QUEENS), Brian Butler, and Chuck BB (BLACK METAL). Ask your retailer about the pre-order variant by Chris Houghton (ADVENTURE TIME, REED GUNTHER) and the incentive variant by Dustin Nguyen (BATMAN, LI'L GOTHAM)! Additionally, a commemorative boxed set of all six main covers will be available for collectors.
REGULAR SHOW #1 is a 32 page, full color issue that retails for $3.99 and is available for order under Diamond Code FEB130826. The REGULAR SHOW #1 COMPLETE COVER BOX SET contains REGULAR SHOW #1 Covers A-F in a shrink-wrapped commemorative box that retails for $24.99 and is available for order under Diamond Code FEB130829.
– The Comic Book Critic