Rock Candy Mountain #1 Preview (Image)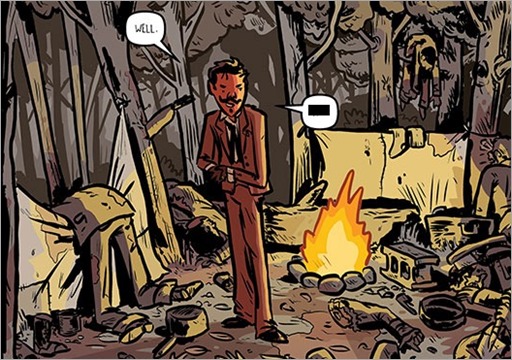 Here's a quick look at Rock Candy Mountain #1 by creator Kyle Starks, on sale April 5th, 2017 from Image Comics.
ROCK CANDY MOUNTAIN #1
Story / Art / Cover: Kyle Starks
SERIES PREMIERE
Eisner-nominated comic creator, KYLE STARKS (SEXCASTLE), would like to invite you to enter the magical world of hobos.
The world's toughest hobo is searching through post-World War II America for the mythological Rock Candy Mountain, and he's going to have to fight his way to get there. Lots of hobo fights. So many hobo fights.
A new action-comedy series full of high action, epic stakes, magic, friendships, trains, punching, kicking, joking, a ton of hobo nonsense, and the Literal Devil. Yeah. The Literal Devil.
Published: April 5, 2017
Diamond ID: FEB170575
U.S. Cover Price: $3.99