The Shadow Glass TPB Preview (Dark Horse)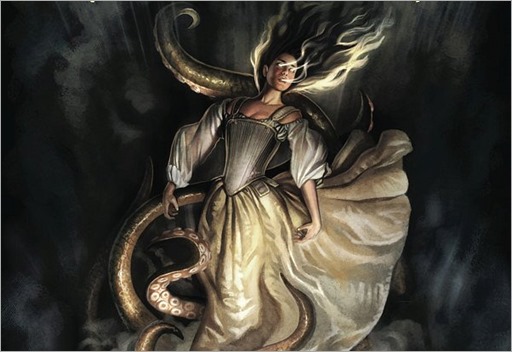 Here's a short preview of The Shadow Glass TPB, collecting the 6-issue fantasy horror series by creator Aly Fell, on sale January 4th, 2017 from Dark Horse.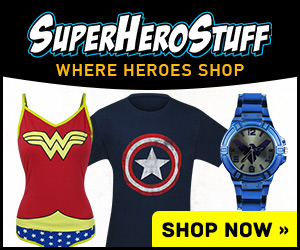 THE SHADOW GLASS TPB
Writer: Aly Fell
Artist: Aly Fell
Cover Artist: Aly Fell
A young student to England's greatest occultist learns her real father is in league with the devil. When Rose finds out that the man who raised her isn't her father, she ignores his warnings about the terrible secrets of her own past and seeks answers from childhood teacher Dr. John Dee, the queen's occult adviser. Collects The Shadow Glass #1–#6.
"A character-driven story with hints of mystery and a dark ritual for a backdrop. The characterization is excellent, the dialogue is solid, and the artwork is gorgeous to look at."—Bounding Into Comics
Genre: Action/Adventure, Fantasy, Horror
Publication Date: January 04, 2017
Format: FC, 200 pages; TPB, 7" x 10"
Price: $19.99
Age range: 16
ISBN-10: 1-50670-082-9
ISBN-13: 978-1-50670-082-3